BREADBOARDS, WIRES and PARTS:
The idea here is that wires and electronics parts like LEDs and RESISTORs can be plugged into the BREADBOARD and then easily be removed or changed. The holes in the BREADBOARD go down into little sockets with metal contacts.
Sections of the BREADBOARD have rows or columns that are all connected together, making it easy to have multiple things connected together.
Here's some detail of how a typical BREADBOARD is laid out: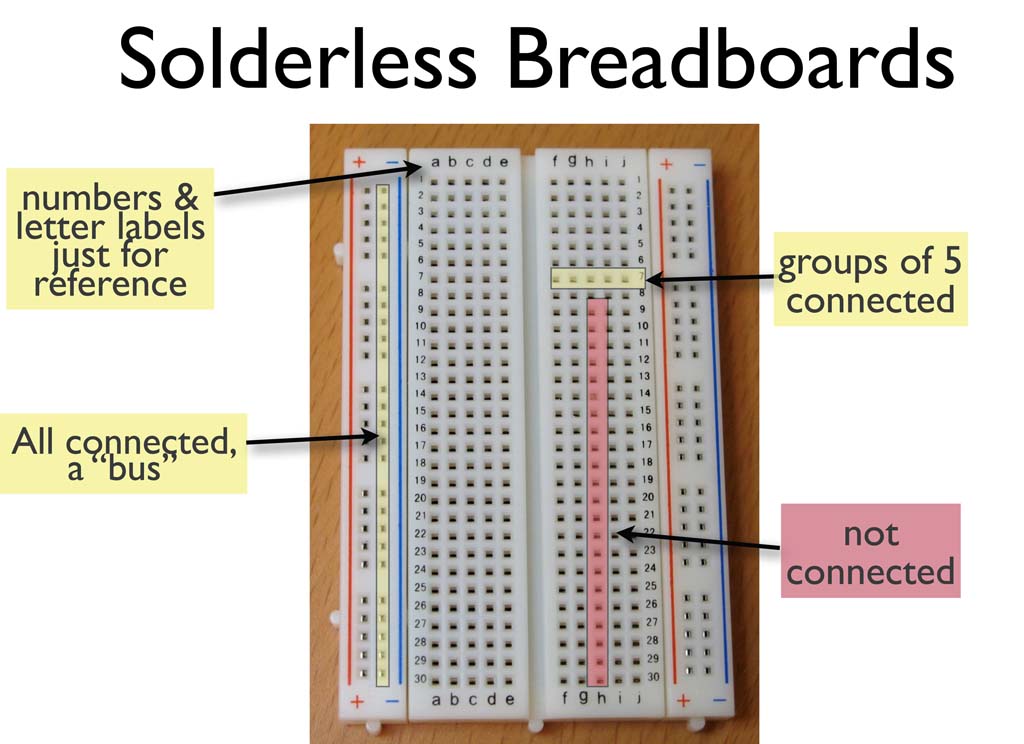 Let's look at an Arduino and a breadboard with an OUTPUT PIN connected to a RESISTOR and LED. The reason this works is that the horizontal rows are connected together in groups of 5 and the vertical blue(-) column is connected together. Check out what is connected by the metal strips inside the breadboard: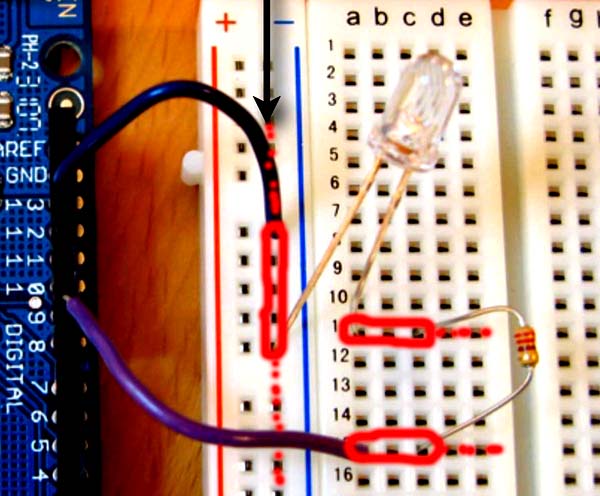 TO BE CONTINUED...