Cart Contents
Your cart is currently empty
Subtotal: $0.00
Categories
Bestsellers
Sale Item
Currency


Celebrate Arduino Day 2015!
RoboRED Microcomputers on sale for $10 on March 28th only!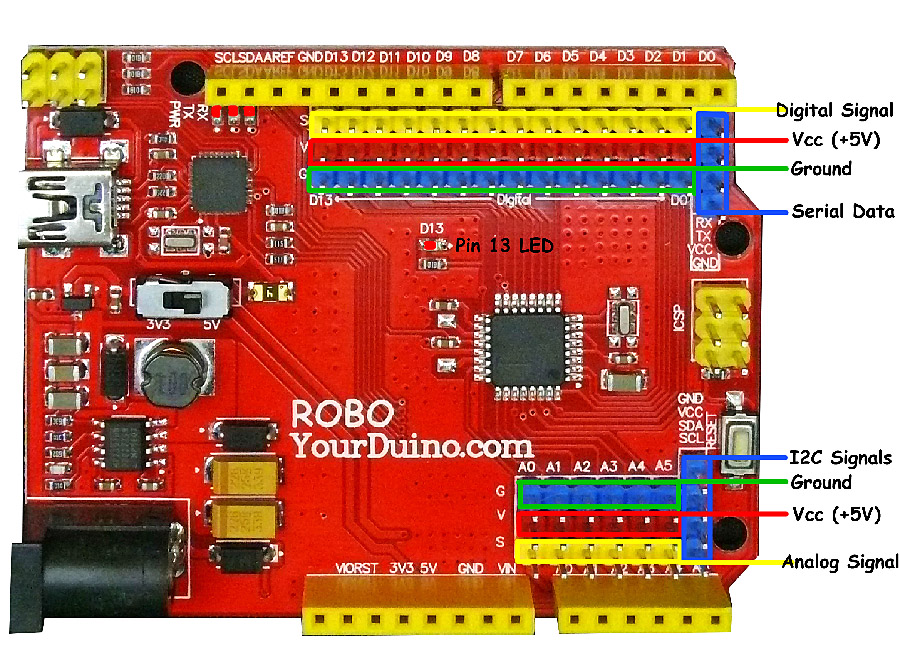 Comparable to the Arduino Uno. Read more HERE
---

New Improved Brick Starter Set!
Learning about Arduino can be challenging if you are a beginner. Connecting the different components correctly can seem daunting especially if soldering is required. The Electronic Brick Starter Set is an easier solution that allows you to experiment, learn and rapidly prototype projects with ease and safety.
---
Discounts Available on Larger Quantities of Selected Products
We now have discounted prices on larger quantities of some of our most popular products including: Transceivers, Relays, Waterproof Temperature Sensors, Basic, Engineering and Robot Kits! Please click on the items below to learn more:
---
Product Guarantee
---
Educator's Discount Available