Cart Contents
Your cart is currently empty
Subtotal: $0.00
Categories
Bestsellers
Sale Item
Currency

Product Details
View Larger Image

4 Opto-Isolated Power FET Switches (Improved Version)

SKU: AB-020101
Overview
NEW IMPROVED VERSION: Now easier to connect: terminals for each load.
4 Power FET Switches (IRF540 type) Free cables
See Details and Applications on our WIKI here:
Can be used to control higher power DC devices such as lights and motors. This is like a "Solid-State Relay " for DC. This is a "Low-Side Switch". The Load is connected from the + supply to the switch. When the switch is on, it connects the load - terminal to ground.
This board is OPTICALLY ISOLATED so no direct electrical connection to your Arduino is needed.
Power MOSFETs are good electronic devices that are widely used in electronic switching circuits such as switching power supplies and motor drives, as well as lighting, dimming and so on.
We designed this 4 channel MOSFET switch to provide 4 electronic switches which may be used to control different DC loads such as lights, LEDS, motors etc. See schematic diagram: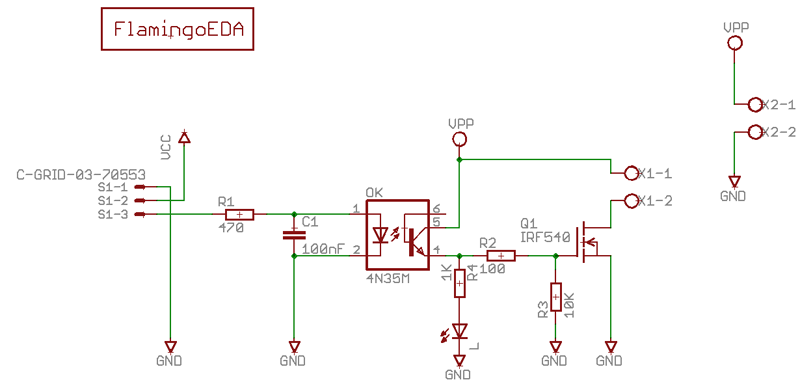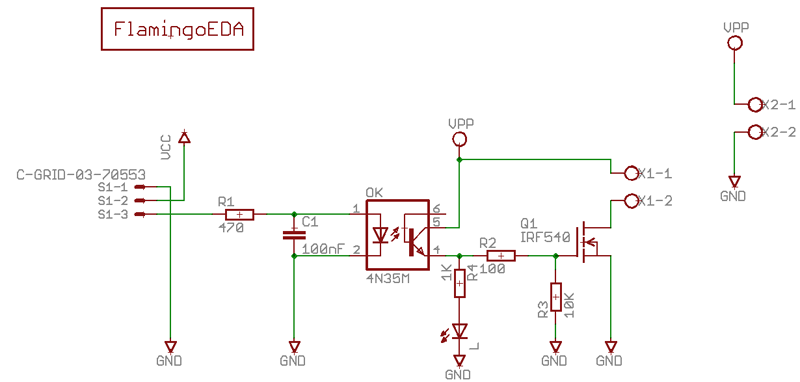 Tell a Friend